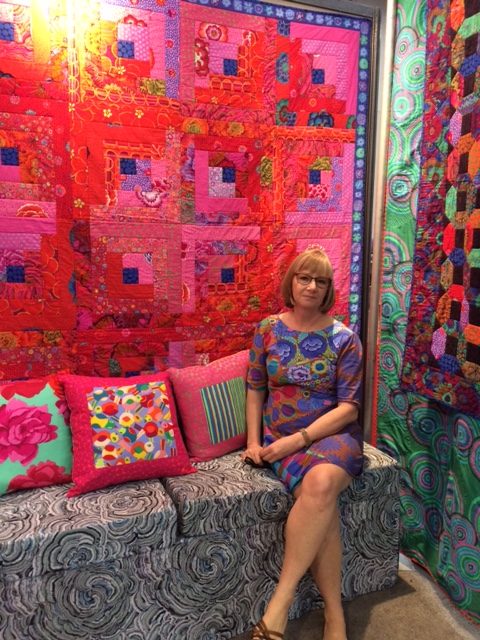 Had such a wonderful time meeting Kaffe Fassett, Brandon Mably, Tula Pink, Allison Glass, Art Gallery Designers, and more. Taking in their School House, Demo Alley, Book Signing, and of course seeing their new collection of fabrics. Check Facebook and Instagram for pictures.
Now comes the fun part of ordering…
Check the store for new patterns, notions, CORK, knits, & fabrics arriving soon!!
Making room for new fabrics…
with every purchase of Tula Pink fabric
enter to win Tula Pink All Star Design Roll
& Limited Edition Embroidered Patch
from Quilt Market valued at $75.00
with every purchase of Kaffe Fassett Fabic
enter to win 20 pc Design Strip -fall 2017
& autographed book – Quilts in Ireland
from Quilt Market valued at $75.00
On Line and in Store Orders will be accepted
Draw will be made at our Christmas Event, December 2, at 2 p.m.