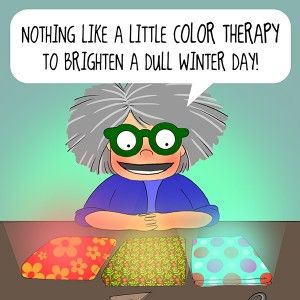 Every morning I open the door to my shop and I am automatically happy and full of smiles, no matter what the weather is like outside.
I am smiling for many reasons:
For all my loyal customers and friends I have gained through the years at the Quilt Shop
Inspiring my customers to try something new in their fabric selection
Finding that perfect machine for your sewing adventures
Seeing people's reactions to the fabric and Quilts on display
But most of all I am smiling, because I am doing something that I love. I love knowing that everyday in the store is going to be filled with amazing people, bright colors, and inspiration.
I also wanted to let my readers in on a secret… Something new is coming to the store next Month. (but that's all you are getting for now).
Enjoy the last two days of January, and looking forward to February and all of its surprises.