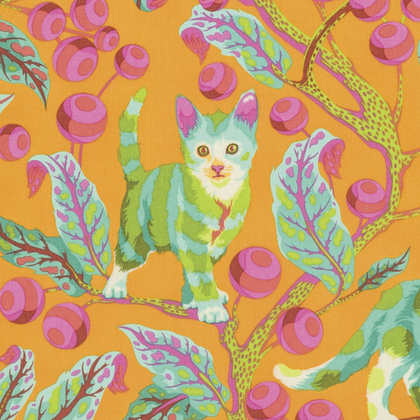 My inventory of Tula Pink has been growing so quickly, that I am happy to announce another line available for purchase. Tabby Road, has all the colors you love from Tula Pink plus some adorable looking animals in the prints. I have a portion of the collection up on the website, and the rest should be up shortly.
Last week was QuiltCon, which is a Big festival that Celebrates the modren expression of Quilting. The best line that I saw on Instagram describing Tula Pink Fabric was. "If you look at a piece of Fabric and it makes you Smile it is Tula Pink". This line could not be any more true. Just loved it.
I told you, big things are happening… so stay tuned.