Welcome to Quilters' Den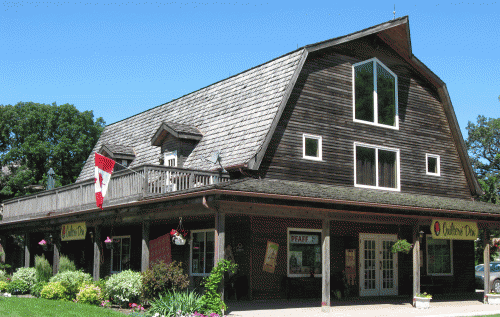 Quilters' Den is tucked into the beautiful Canadian prairie town of Morden, Manitoba.We're housed in a big restored heritage barn. The stone buildings surrounding us were erected by Scottish masons more than a century ago.
We'd love to welcome you in person so plan a visit to Quilters' Den and our town. We know you'll fall in love with the friendly people and the charming location.
What's New … 
Row by Row Experience – Home Sweet Home … June 21 – Sept 6 Learn more
Great quilt kit – Flower Pot … pattern by Kim McLean, fabric by Kaffe Fassett See it.
Fat Quarter Fridays – Great deals on all Fat Quarters every Friday. Read more.
We're on Facebook! Click on the icon and 'like' us for another way to stay up to date. 

Toll-free Number – Yes, we have a toll-free number so we can provide convenient service to all our customers! It's 1-855-822-3105.