Class Registration Policy
A non-refundable class registration fee must be paid in full to confirm your spot in the class.
There are a limited number of spaces for each class so please sign up early to avoid disappointment. If class is cancelled due to low registration, a refund will be provided.
We reserve the right to reschedule classes due to inclement weather or other unforeseen circumstances.
Annual Quilting Retreat 
Quilting Retreat. April 24 – 26, 2020
Anual Quilting Retreat at the Days Inn in Winkler. Registration fee $175. Includes Friday & Saturday lunch and supper, and Sunday brunch. Also space for sewing. Rooms are extra and can be reserved at the Days Inn at 204-325-8888. For retreat registration call the store at 204-822-3105.
Classes
Basic Class Supply List
Sewing Machine– must be in good working condition with ¼ foot or able to move needle position, and manual
Embroidery sewing machine for embroidery classes
24 inch long ruler and rotary cutter                                                                 Square up Ruler (Min. 6 ½ " square)
Marking tools, (pencil, iron away marker)                                                    Small scissors, paper & fabric
Thread to match fabrics                                                                                        Best Press (Starch)
Seam Ripper                                                                                                                Pins
Note pad and pencil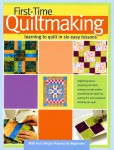 First Time Quilting         Cost $225
Interested in a First Time Quilting?  Private lessons are available for a group of 3 to 5 people.  Call the store at 204-822-3105 to make arrangements.